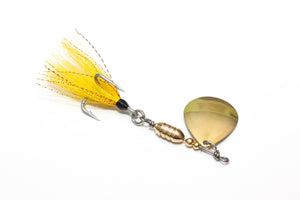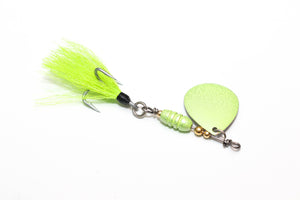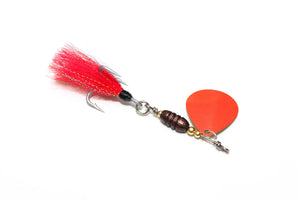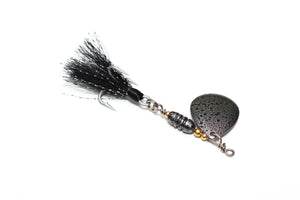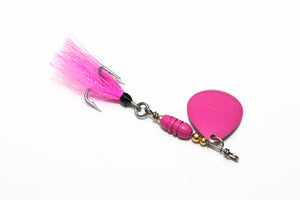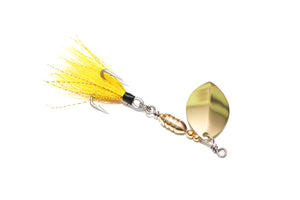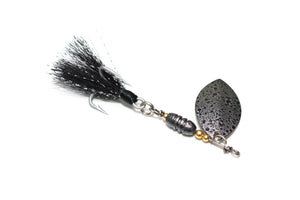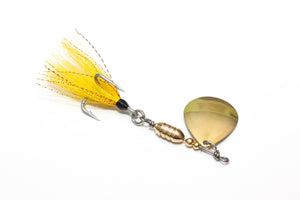 SS Inline Treble
The SS inline has been designed and assembled with one word in mind: Durability. From Northern snakehead to Northern pike, you can fish with the utmost confidence that this lure will last fish after fish! 
Note: Plain Nickel or Gold blades are also available! Please choose in the "Blade Style" section.
FEATURES:
.051" muskie grade wire
2X strong split ring
Comes with Turtleback or Colorado Blade
Hand-tied 4X VMC hooks
CUSTOM, HIGH QUALITY, HANDCRAFTED IN USA!